Websites are Hubs of Information
Websites deliver information, and transport hubs deliver people and cargo. But the basic principle of efficient transport across a range of different vehicles, and the care required for the design of the smallest features, remains analogous.
A good transport hub manages all available modes of transportation, and pays close attention to the details in order to obtain maximum efficiency – clear signages, perfect timing of the transfers, and a logical floorplan make all the difference.
Websites transmit information rather than people, but the goal should be the same – smooth, articulate delivery of valuable contents. A website should work well with a wide range of devices in order to maximize delivery, and every detail, from the legibility of the code to the miniscule adjustments of line spacing, must be looked after.
I specialize in: design and conceptualization, graphics production (Photoshop, GIMP, Illustrator, Inkscape), standards-compliant and extensible frontend development (HTML5, CSS3, jQuery, LESS/SCSS), backend developent (PHP, MySQL, custom CMS), CMS theming (Wordpress, Drupal, Magento), responsive web, white-hat SEO, and content writing.
Print is Design Without Excuses
A viewer sees the entirety of the page at first glance, from the biggest diagrams to the smallest caption text, rather than having most of it hidden by a window. The resolution of a printed product far exceeds that of even the highest-resolution consumer displays. Technical limitations such as loading times, screen sizes, and browser compatibility issues are nonexistant. And information is presented in a linear and fluid way, dictated by page numbers instead of navigation menus.
Exploiting these these design advantages is a challenge that I'm always eager to attack, despite my specialization in web design.
Profile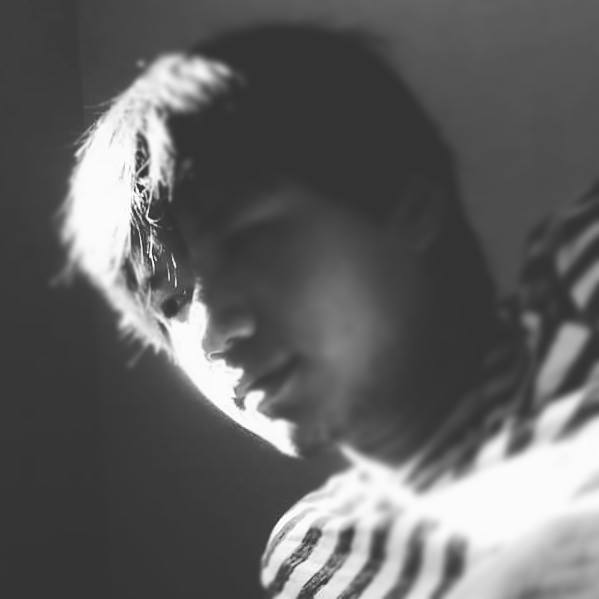 Name

Tianhe Yang

Location

Los Angeles, CA, USA

Contact

Availability

Open
Show Details
Skills

Responsive Web Design, HTML5, CSS3, SCSS, jQuery, Table-Based Layouts (for eBay, Newsletters, etc), PHP, MySQL, GIMP, Inkscape, Wordpress, Magento, Linux, phpMyAdmin, cPanel, Subversion, Basecamp, Marketing Copy Writing, White-Hat SEO, Google Webmaster Tools, Google Analytics, Google Adwords, Java, LaTeX, Illustrator, Photoshop, InDesign, Dreamweaver, Google Docs, LibreOffice, Microsoft Office, Windows, Mac OS X

Experience

Freelance Designer/Developer; Design Associate, EdgeCast Networks; Designer/Developer/Lead Generation, Design Element; Graduate Research Assistant, University of Michigan

Education

Publications

Awards

19 Annual Japanese Language Speech Contest (2008): Regional (Houston) 2nd Place; State (Texas): 1st Place
Fall 2006, Spring 2007, Fall 2007 Rice University President's Honor Roll
Scholastic Art Awards Silver Medal (for drawing) with scholarship to Glassell School of Art, Houston
Phi Beta Kappa Scholarship
National Advanced Placement Scholar
Download Resume (PDF)
Digital Photography
I strive to make reportage-style pictures that can elicit thought and emotions.
I have experience shooting events, portraits, weddings, sports, and food. My style is heavily influenced by street and documentary photography, and I revel in the challenge of capturing unstaged, fleeting moments.
Analog Artwork
Pen, pencil, chalk pastel, and scratchboard.
Equipment
Bodies

Leica M8
Kodak DCS Pro 14n
Pentax *istDS
Pentax ME-Super

Lenses

Voigtländer Super-Wide Heliar 15/4,5
Voigtländer Nokton 35/1,2
Nikon AF Nikkor 24–50/3,3–4,5
Nikon AF Nikkor 85/1,8 D
Zenitar 16/2,8
Pentax DA 18–55/3,5–5,6
Vivitar 24/2,8
Sigma 28–80/3,5–5,6 Macro
Pentax SMC-M 50/1,7

Lighting

Gold, White, Silver Reflectors
Compact Strobes
Remote Triggers
Continuous Bulbs

Software

Rawtherapee
GIMP
License
The MIT License is a free software license, whose full terms can be found here.
Unless otherwise specified, work in this section is licensed under the MIT License.